Politics
Taj Mahal or Lord Shiva Temple? See The Truth
Hello Reader, As we all know these days there are a lot of rumors spreading about the Taj Mahal. If you guys also want to know whether all the rumors are right or wrong then read the whole article and I will tell you whether the rumors about the Taj Mahal are correct or not. A petition is filed in court about these rumors. Ayodhya asked the ASI to examine the locked 22 rooms of the Taj Mahal. What exactly does ASI find in that room or why does Ayodhya ask ASI to check the 22 rooms of the Taj Mahal you will get to know just by scrolling down and reading the article till the end.
Highlights of Taj Mahal Controversy
There is a petition filed in Allahabad High Court against the Taj Mahal. In this petition, there is a seeking direction given to open 22 rooms of the Taj Mahal because there is a rumor spreading that there is some presence of Hindu Idols. Nobody knows whether it is true or not but this is true that a petition is filed against that rumor in Allahabad high court. Hearing of this petition is not as simple as the other court hearing is going on because it is something that is related to Indian monuments. The petition has been filled by Rajneesh Singh. The court gives the direction to the finding committee committed by the government to study the facts and publish the natural History of the Taj Mahal and leave controversy around it.
The hearing about opening the 22 rooms of Taj Mahal is postponed till 12 May
The petition is filed against the rumor of finding Hindu Idols in the locked room and claiming that it is lord shiva's temple.
Taj was built by Shah Jahan in remembrance of his beloved wife Mumtaz Mahal.
History of Taj Mahal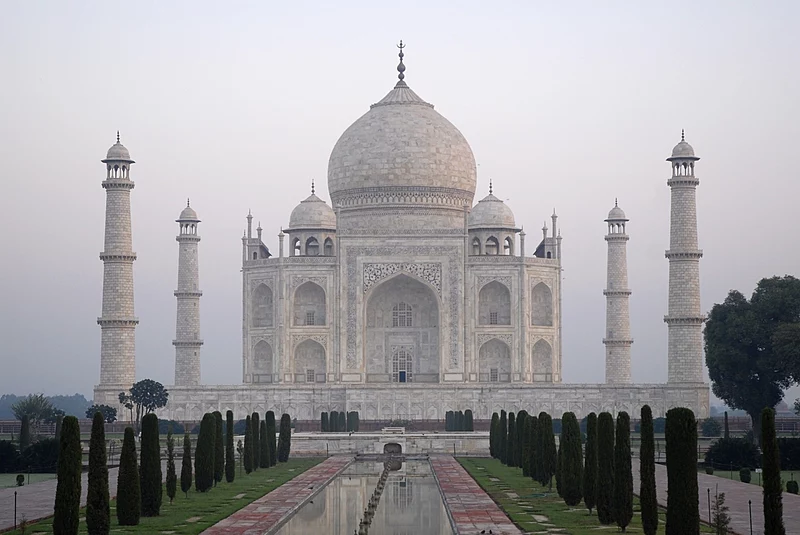 The whole world knows that the Taj Mahal was built by the great fifth Mughal emperor Shah Jahan in remembrance of his third wife Mumtaz Mahal and named the monument the Taj Mahal. Taj Mahal construction was started in the year of AD 1631 at Agra. The Taj Mahal was built by twenty thousand workers and it is also said that the hands were cut down who built the Taj Mahal well it is a myth. Taj Mahal is one of the seven wonders of the world. Taj Mahal was named a UNESCO World Heritage site in 1982 as a national symbol of India. Taj is also named as "monument of Love". There are so many myths spread about the Taj Mahal. We don't know how many are true and how many are false so leaving this as it is.
Tell us your suggestion about this rumor and what you think is right or wrong in the comment box. And For many more updates like this stay connected and read articles on Khabarxp.com. THANK YOU!