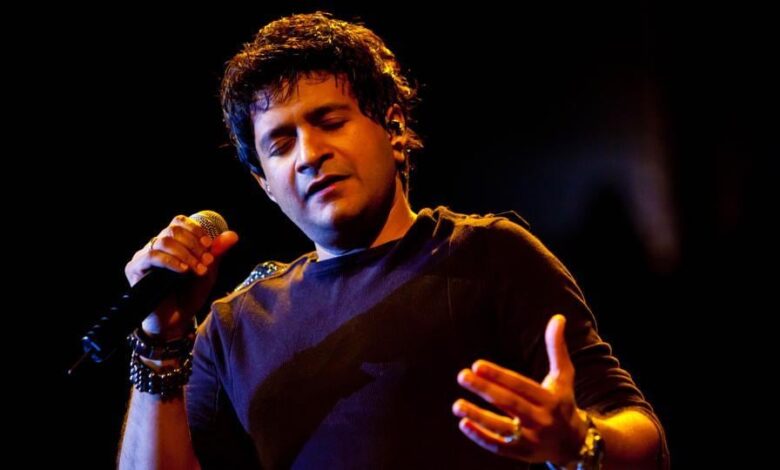 Another bad news for all of us. Legendary Singer KK died after his live performance in Kolkata. He was performing a live concert in Kolkata, but after his live concert, he went to the hotel. He fell down the stairs in the hotel where he staying in Kolkata. He was performing at the Nazrul Mancha Auditorium on Tuesday in Kolkata. Singer KK died at the age of 53 only. His sudden death gave a terrible shock to everyone.
His Instagram handle has a picture of his live performance in Nazrul Mancha Auditorium. He was rushed to CMRI hospital after he fell ill. Doctors declared that he is no more after reaching the hospital. To read the whole story just scroll down the page till the end and you will get important information about the KK singer's death.
KK Singer's Death
KK singer died at a very young. This is not the age of death. Today while performing in Nazrul Mancha Auditorium in Kolkata it is not expected that it will be his last performance. After his live concert, he went to his hotel in Kolkata where he is staying. In the hotel, the KK singer fells down the stairs and was taken to the CMRI hospital. After reaching CMRI hospital the doctor examine him and said that he is no more and declare that he was dead.
#WATCH | Singer KK died hours after a concert in Kolkata on May 31st. The auditorium shares visuals of the event held some hours ago. KK was known for songs like 'Pal' and 'Yaaron'. He was brought dead to the CMRI, the hospital told.

Video source: Najrul Manch FB page pic.twitter.com/YiG64Cs9nP

— ANI (@ANI) May 31, 2022
Minister Arup Bishwas also said about KK's death. He said that Singer Anupam Roy called him and told him that he received some very bad news from the hospital about singer KK.
Saddened by the untimely demise of noted singer Krishnakumar Kunnath popularly known as KK. His songs reflected a wide range of emotions as struck a chord with people of all age groups. We will always remember him through his songs. Condolences to his family and fans. Om Shanti.

— Narendra Modi (@narendramodi) May 31, 2022
About KK
Krishnakumar Kunnath also known as KK. He was born on 23 August 1968 in Delhi. He sings songs in many languages like Hindi, Tamil, Telugu, Kannada, Marathi, Malayalam, Gujarati and Bengali, and many more. His wife's name is Jyothy Krishna. Kk released his first album in 1999 named Pal. After that, he had given some more hits in Bollywood like Khuda Jaane, Tu Jo Mila, Dus Bahane, Tadap Tadap, Tune Maari Entriyaan, and Abhi Abhi from Jism-2, etc. KK died an unnatural death on May 31, 2022.
We hope you find this article helpful. If you have any comments please comment in the comment section. For more updates and the latest news and information read articles on Khabarxp.com. THANK YOU!!