Breaking News
Bangalore Turned To Hill Station – Brokes 50 Years Record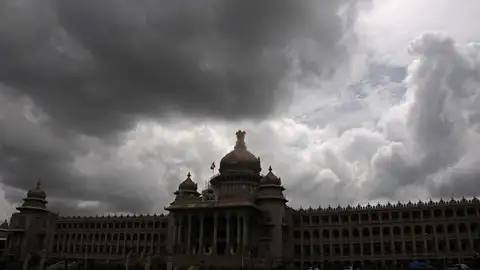 While everyone is planning to go hill station for a vacation with their family, the people of Bangalore got some relief from these hot summer waves. Nowadays, this city is converted into a hill station. According to our sources, this is a record in the last 50 years that the temperature recorded below 25 degrees Celcius in the month of May. Usually, In May Bangalore's temperature lies around 30 to 35 degrees Celcius. This year this city temperature gave a surprise gift to the people living here and also the recorded temperature of Bangalore is also lower than some hill stations like Shimla and Mussoorie. Scroll down below and read the whole article and you will get to know the actual temperature of Bangalore.
Garden City Turned Into Chilled City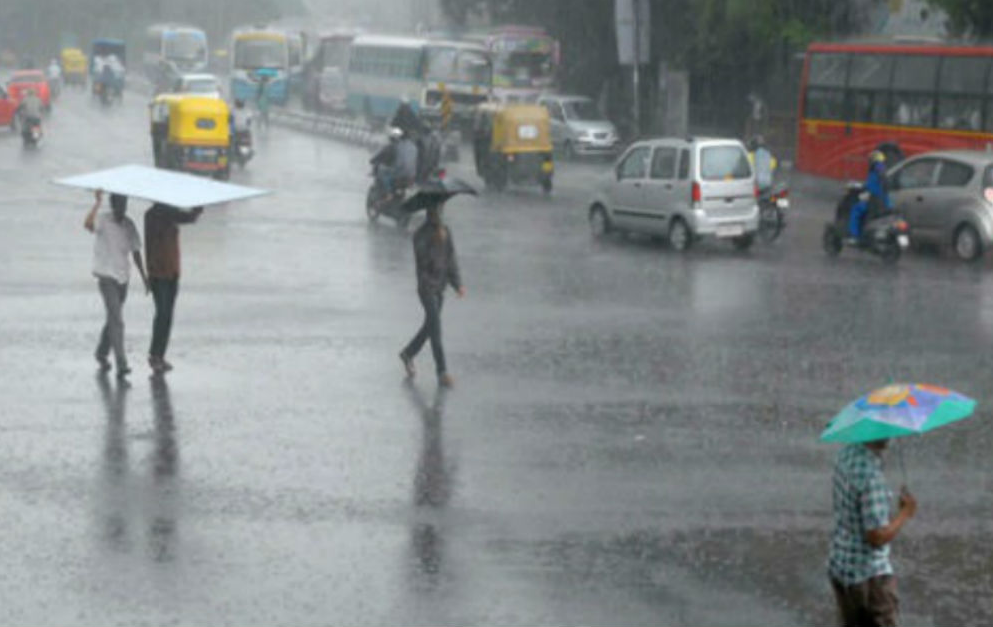 We all know that Bangalore is already famous for its pleasant weather. Bangalore is also known for its Gardens. But this year this Garden City Bangalore is highlighted for its sudden change in weather. Suddenly Bangalore's temperature goes below 25 degrees Celcius. which is a breakdown of records in the last ten years. Bangalore never recorded below 25 Degree temperature in the May month. But on Wednesday Bangalore's recorded temperature was 23 degrees and became the chilled city in India. Many people were shocked and wanted to shift to Bangalore because Bangalore's temperature is lower than some famous hill stations of North India like Shimla and Mussoorie. Where people go for a vacation with their family to enjoy the cold breeze in the summers.
Reason Behind Sudden Fall in Temperature
From hottest day in April, to now the coldest day in May.

Bangalore weather has been swinging between the extremes pic.twitter.com/pi4AHpI8pL

— Whitefield Rising (@WFRising) May 13, 2022
The reason behind this sudden fall in Bangalore Temperature is disclosed by our professionals of the Indian Metrological Department (IMD). IMD says that because of the remnants of Cyclone Asani the Bangalore weather gets change not only on Wednesday the whole week Bangalore will be the coolest city. On Friday the temperature was recorded at 23 degrees Celcius which is 11 degrees cooler than the usual temperature of Bangalore and on 17 May according to IMD Bangalore can accept a little shower also. On May 18 and May 19, there is a chance of rain and thunderstorm also. This whole week Bangalore city notes the unusual temperature as it has in May.
Temperature in other Cities
When Bangalore enjoys the cold breeze at the same time some of the cities are facing a problem due to hot winds. In the northern part of India, the temperature is making new records like para going 49 degrees Celcius on the scale. Cities like Delhi, Lucknow, Banda, Meerut, Kanpur, Jaipur, and many more. Where the southern part is enjoying a cold breeze while the northern part is in bad condition because of the heat. People doing everything to escape this heat. In the rural places of the Delhi-NCR and Uttar Pradesh, you cannot imagine the situation. It becomes more than worse. People are trolling Bangalore for their weather conditions on social media platforms.
Mandatory Bangalore weather tweet. pic.twitter.com/pMx8BY3BEe

— Miraj (@MirajVora) May 8, 2022
Hope you find this article interesting. For more updates and the latest news read the article on Khabarxp.com. THANK YOU!!