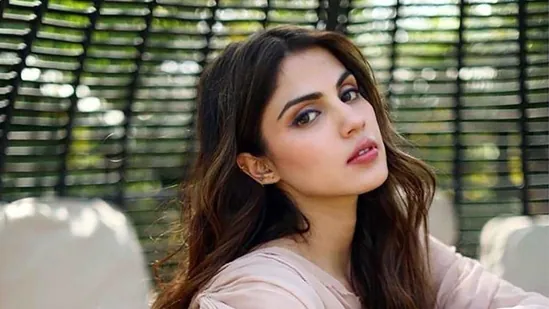 After the court's permission Bollywood actress Rhea Chakraborty accused in a drug case will now going to attain IIFA 2022 in Abu Dhabi. The court granted her permission to travel abroad. This special court under Narcotic Drugs and Psychotropic Substances (NDPS) Act gave permission to Rhea Chakraborty for IIFA 2022 but this permission comes with so many rules and regulations. Special Court ordered Actress Rhea Chakraborty to go Indian Embassy in Abu Dhabi every day till that time she was staying in Abu Dhabi and submit that attendance sheet in the special court when she comes back to India on June 6, 2022. Rhea is all set to go for the 22nd IIFA in 2022 in Abu Dhabi from June 2, 2022, to June 5, 2022. To know the whole information related to this topic just scroll down the page till the end and you will get all the important information about this.
Special Court Grant For IIFA 2022
NDPS Special Court granted Bollywood actress Rhea for IIFA 2022. This is the 22nd edition of the IIFA Awards which is going to be organized in Abu Dhabi from June 2, 2022, to June 5, 2022. Special court give strict orders to actress Rhea Chakraborty to note her presence in Indian Embassy every day from June 2 to June 5 and give all the important documents related to her like her stay in Abu Dhabi and all. That attendance sheet will have to be submitted in a special court when Rhea Chakraborty will return to India on June 6, 2022.
The special court has given additional security of rupees 1 Lakh and also mentioned that it can also be canceled if she did not follow any rules during her traveling to Abu Dhabi. Bollywood actress Rhea had filed a plea to court and told that she was invited to IIFA by the director and co-founder of IIFA. In their plea, she requested permission to travel to Abu Dhabi from June 2, 2022, to June 8, 2022, but the special court refuse to grant permission from June 2, 2022, to June 8, 2022, and gave only permission till June 5 and on June 7 next date of hearing in her case.
About Rhea Chakraborty
Rhea Chakraborty is a video jockey(VJ) and Indian actress. She was born in Bangalore, Karnataka. Chakraborty was born in a Bengali Family and did her schooling at Army Public School Ambala Cantt, Ambala. Her career in the television industry was started in the year 2009 with MTV India's TVS Scooty TEEN DIVAS. After that, she participated in many shows. She did Telugu movies also. she debuted in Bollywood in 2013 in the movie named Mere Dad Ki Maruti. Later she has been seen in Bank Chor and guest appearance in Half Girlfriend.
We hope all of you find this article helpful and interesting and get all the important information related to this news. If you have any suggestions related to this topic please comment in the comment section. For more updates and the latest news read articles on Khabarxp.com. THANK YOU!!