Politics
Corrupted IAS Officer Arrested By ED in Jharkhand
IAS officer Pooja Singhal was arrested by Enforcement Directorate (ED) in the money laundering case. IAS Pooja Singhal arrests to have a connection in fudging of MANREGA money. Enforcement Directorate(ED) takes custody of Jharkhand mining secretary Pooja Singhal. ED took custody Of IAS batch 2000 under the relevant section of the Prevention of Money Laundering Act (PMLA). Pooja Singhal also went to a special court after that ED take her into custody for five days. She was taken into custody on Wednesday by ED. Scroll down and read the whole to know how much money she fraud from the MANREGA account.
IAS Pooja Singhal Scam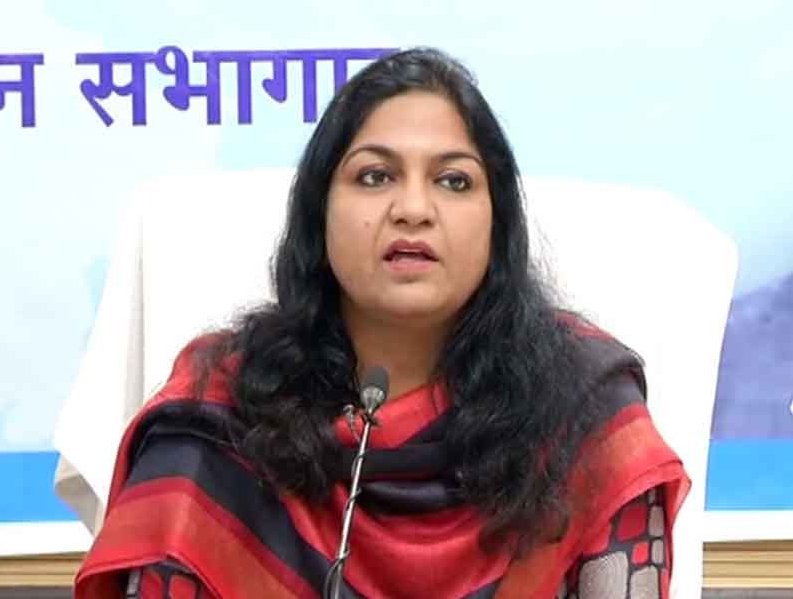 The Enforcement Directorate (ED) is investigating the money laundering case of MANREGA Funds. ED is investigating this case for a long time. According to sources ED has a doubt that IAS Pooja Singhal has more than enough assets as compared to her salary. She also does illegal mining and gives mine allocation to Cm Hemant and his brother Basant at a very cheap cost. There is also an accusation against her that she is very biased in her work. She provides all the tenders to her favorite contractors. She was on the radar of ED. Not only IAS Pooja Singhal but her husband is also in the custody of the Enforcement Directorate (ED). ED committed a raid against a money laundering case. ED raided 18 places whereabouts belong to Pooja Singhal and her Husband. In this raid, ED gets a huge amount of hard cash, as well as ED, gets important documents like some high profile political minister's detail and how much she invested, and where she invested.
ED recovered Rs 19.31 crores of cash in the raids conducted today at several locations linked to IAS Pooja Singhal. It conducted raids at including Ranchi, Mumbai, Delhi, and Jaipur: Officials

— ANI (@ANI) May 6, 2022
IAS Pooja Singhal Life
Pooja Singhal is an Indian Civil Servant, She was born on July 7, 1978, in Dehradun. She pursued MBA in Business management. She got married to Abhishek Jha who is a businessman. this is the second marriage of Pooja Singhal. Her first husband was Rahul Purwar who is also an IAS officer but later she got divorced from him and then married Abhishek Jha. Pooja Singhal is a 2000-batch IAS officer. She was posted as a deputy commissioner in the Kunti district after that she gets a present posting in Jharkhand. Over 19 crore rupees were recovered during the raid from the whereabouts belonging to Pooja Singhal.
Thank you for reading this article for more updates and the latest news read articles on Khabarxp.com. THANK YOU!!