Neha Marda, a well-known name in entertainment, is now deeply worried about her health. For many years, the actress has been a part of the television industry. Her performances are always a joy to watch. Her portrayal as Gehna on the hit TV show Balika Vadhu is a remarkable performance that won the hearts and affections of viewers all over the country.
As Neha approaches the final phase of her pregnancy, her fans were eagerly awaiting news of her blessed arrival. Everyone was shocked to hear of her sudden hospitalization. Although there is no word yet on the cause of her complications, her fans continue to pray for her quick recovery.
Neha Marda's Final Pregnancy Phase Turns Critical
Neha has always had a loyal following. They have shown their love and support for her in many ways. As fans anxiously wait for updates on Neha's condition, social media has been buzzing with well wishes and messages of support. It is clear that Neha has had a profound impact on both the entertainment industry as well as the lives of her followers.
Also See: All About Bumble Dating App| Is Swipe Back Free?
About Neha Marda's Personal & Professional Life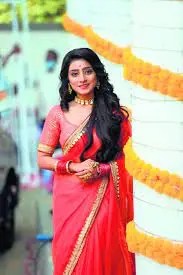 Many have found inspiration from Neha's personal life. Aayushman Agrawal, her husband, is a symbol for love and dedication. Her dedication to her personal and professional life and work has been admirable. She is admired by her fans as a role model. As her Instagram account continues to be filled with stunning photos and creative reels, her social media presence has kept her followers engaged and entertained.
Closure
Despite the fact that Neha Marda is currently in hospital, her fans remain optimistic and hopeful about her recovery. It is clear that Neha Marda has had a profound impact on both the entertainment industry as well as the lives of her fans. This can be seen in the support and love that Neha has received. We wish Neha a quick recovery and a healthy delivery. We look forward to seeing Neha back on TV soon.