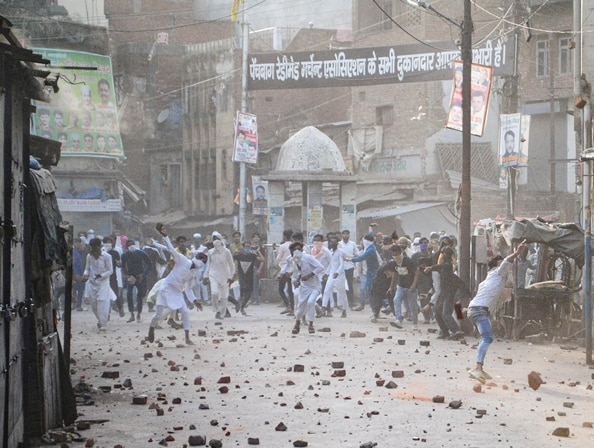 Today news of stone-pelting between two communities came to light in Becon Ganj of Kanpur. The shocking thing is that when this nuisance took place, only 50KM less than that, the Bhasan ceremony of President Ram Nath Kovind and PM Mr. Narendra Modi was taking place in the presence of Uttar Pradesh CM Yogi Adiytanath. This incident happened in Beconganj of Kanpur. After offering Namaz, this ruckus started in which people started pelting stones at each other. The matter was brought under control after the arrival of the police on the spot. Aapko Bada Du's 12 police stations reached the spot and then they fired in the air and charged with sticks. Yogi Adityanath took detailed information about this whole matter. And he announced to take the strictest action against the culprits.
The Reason behind Kanpur Violence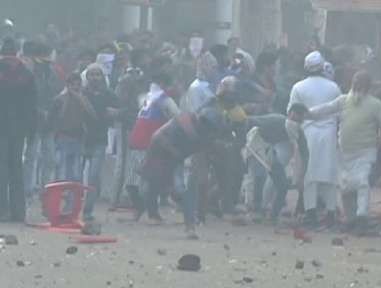 BJP spokesperson Nupur Sharma made a controversial statement on a TV show about Pagamber Mohammad. A community on the Muslim side was not happy with this statement of Nupur Sharma. Some people from the Muslim side started closing the local market there and protesting. People refused to close the market and shop. After which many miscreants started pelting stones. An altercation broke out between the two sides and chaos ensued in much of them.
Property Of The Guilty Will Be Confiscated And Strict Action Will Be Taken- CM Yogi
Chief Minister Yogi Aditya Nath immediately appeared in action on this matter. After sending off the Prime Minister and the President, he called a virtual meeting and took full details of the incident. According to the report, He has been instructed to take strict action against the culprits.. Along with this, news of a bulldozer running on his property has also come to the fore.
So Far 18 people Have Been Arrested| Kanpur Violence
During the police proceedings, 18 people have been arrested so far. Other culprits are being identified with the help of CCTV cameras. Yogi Ji has announced that the culprits will be punished in such a way that in the future such people will not even be able to think of creating a nuisance. Police are looking for more evidence and more arrests may take place.
Congress & Akhilesh Yadav Demands Arrest Of Nupur Sharma
Samajwadi Party's popular face and format Chief Minister of UP Akhilesh Yadav demands to arrest BJP spokesperson Nupur Sharma. He issued a tweet in which he made responsible Nupur Sharma was guilty of spreading violence and demanded the government arrest him.
महामहिम राष्ट्रपति जी, प्रधानमंत्री व मुख्यमंत्री के नगर में रहते हुए भी पुलिस और ख़ुफ़िया-तंत्र की विफलता से भाजपा प्रवक्ता नूपुर शर्मा द्वारा दिए गए भड़काऊ बयान से, कानपुर में जो अशांति हुई है, उसके लिए भाजपा नेता को गिरफ़्तार किया जाए।

हमारी सभी से शांति बनाए रखने की अपील है।

— Akhilesh Yadav (@yadavakhilesh) June 3, 2022
Congress also cast its opinion on Kanpur's violence and raised tough questions on BJP regarding security arrangements and Law and order.
कानपुर की घटना शर्मनाक है। जिस शहर में सीएम, पीएम और राष्ट्रपति मौजूद हैं वहां ऐसी घटना प्रदेश की फेल कानून व्यवस्था को दर्शाता है।

सभी से शांति की अपील है।

विधायक श्री @VirendraUPCC जी pic.twitter.com/PJnJycWJwG

— UP Congress (@INCUttarPradesh) June 3, 2022
We hope you find this article helpful and interesting. If you have any feedback please let us know in the comment section. For more updates and the latest news subscribe to Khabarxp.com.