Breaking News
Lord Bajrangbali's First Bada Mangal Celebration 17 May 2022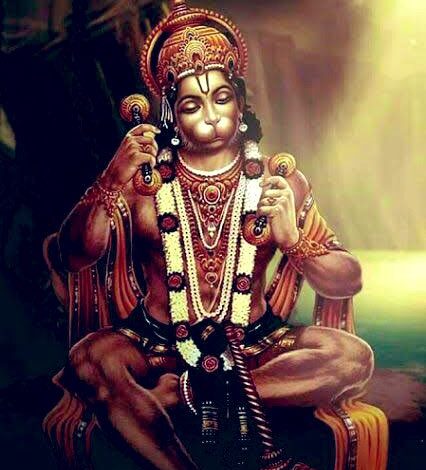 Today, 17 May 2022, India is celebrating the first Bada Mangal. Bada Mangal is celebrated every Tuesday of Jyestha month to worship Lord Hanuman, the best devotee of Lord Rama. As soon as Bada Mangal starts, a crowd of devotees is seen in Hanuman temples. Devotees worship Maha Bali Hanuman and offer them gram flour laddus(Beshan Sweet). Along with this, Bhandara is organized in different places in North India. But after the pandemic of covid, now section 144 has been imposed by the government, due to which people have to be compelled. So you may not get to see the Bhandara. But people will continue to come and go to Hanuman temple by following the Covid guidelines.
In the year 2022, this time there are four Bada Mangal. This Bade Mangal on 17th, 24th, 31st May, and 6th, 14th June 2022. Bada Mangal is celebrated as a festival in Lucknow. And there is also a holiday in government offices to celebrate Bada Mangal.
Arrangements for Bada Mangal's on Temples
A huge crowd of devotees is seen in the temple of Hanuman Ji located in the Aliganj area of ​​Lucknow. A similar situation also prevails in the Hanuman temple at Lucknow University. But for the past few days, it is getting hot here, keeping an eye on the issue, special arrangements have been made for the visitors. Cold water and water coolers have been arranged for the people. Cooler fans have also been arranged for the devotees.
Bada Mangal Celebration Under Covid Guidelines
Section 144 has been imposed at different locations of the form, under which the gathering of 4 or more 4 people is prohibited. At the same time, it is being appealed by the government that the devotees should follow the covid guideline.
Hanuman Gadi Temple Look on Bada Mangal
Whether it is Lucknow or Ayodhya Hanuman Gadi Temple is situated in both places. In these temples, there is an influx of devotees in a lot of ways. Seeing the photo given below, you will know the faith of people towards Hanuman Ji.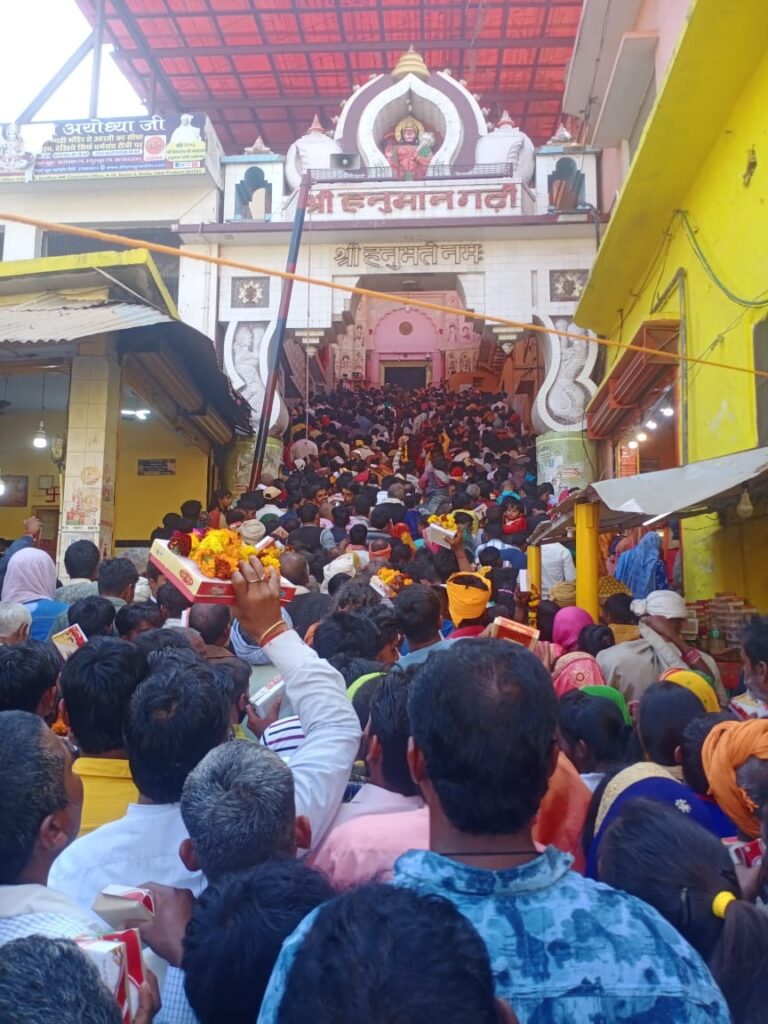 Let us tell you that the temples of Lord Hanuman will remain open till late at night for the devotees. You will find proper arrangements in the temple. I hope you find this news article useful. THANK YOU!