Again Bhai Jaan gets the death thread. Bollywood superstar Salman Khan received a death threat today's morning. Actor Salman Khan's father Salim Khan went for a morning walk and he received a letter in which he gets a piece of death news related to her son Salman Khan. Salim Khan receives this letter inside his galaxy apartment near his flat. After receiving this letter the security of Salman Khan increased because recently a famous Punjabi singer Sidhu Moose Wala was killed. Punjabi singer Sidhu Moose Wala also received a death threat but he didn't take it seriously and was killed on 29th May 2022. If you want to know the whole story just scroll down the page till the end and you will find all the important information related to this news article.
Death Threat to Salman Khan
Today's morning Salman Khan's father Salim Khan is going for morning and he received a letter in which a death thread is given to his son Salman Khan. Mumbai Police started an investigation into this incident. Joint Commissioner of Mumbai Police and other offices enquired to Khan's family and other members of the Galaxy Apartment. The security of Khan's family is increased and extra security is provided to the Salman Khan also.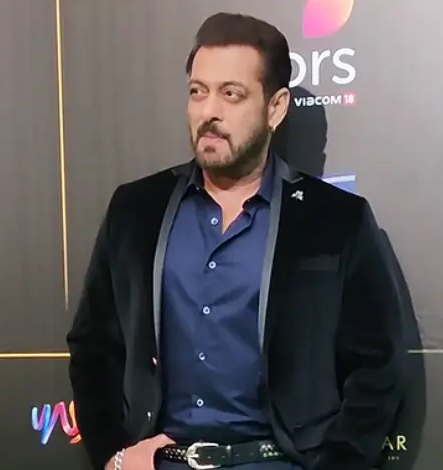 This hand written death threat letter for Bollywood actor Salman Khan does not have any name on it. It only has sub initials on it. Mumbai police take this death threat seriously and started a strict investigation to find this mystery guy. Khan's family filed an FIR against this unknown mystery guy in the Bandra Police Station in Mumbai.
This was not the first time when Salman Khan is getting a death threat. In the year 2021, he received a death threat. According to the rumors and sources, this death threat is somewhere connected to Lawrence Bishnoi who is claiming that he killed Punjabi Singer Sidhu Moose Wala.
Letter with death threat to Salman Khan found on a bench at Bandstand. Letter mentioned Sidhu Moose Wala's murder. Bandra police register FIR under section 506 (2) of IPC, DCP Zone 9 Manjunath Singe confirmed to @mid_day.

By @journoasifrizvihttps://t.co/gn6mDISttl

— Pooja Desai (@poojadesaid) June 5, 2022
About Bollywood Superstar Salman Khan
The full name of Salman Khan is Abdul Rashid Salim Salman Khan. Salman Khan is also known as Bhai Jaan in Bollywood. He was born on December 27, 1965. He is an actor, singer, and producer. Salman Khan did many hit movies like Bajrangi bhaijaan, Tere Naam, kick, Hum Aapke Hain Kaun, etc. Receive many awards for his superb acting. Salman Khan receives two Filmfare Awards and two National Film Awards. Salman Khan is also the host of the most loving TV reality show known as Bigg Boss.
we hope all of you find this article helpful and interesting and get all the important information related to this news. If you have any suggestions please comment in the comment section. For more updates and the latest news read articles on Khabarxp.com.