Bollywood
Sara Ali Khan Remembering Sushant Singh Rajput
Sara Ali Khan, who is considered to be the star of the new generation of Bollywood, wrote heart-warming words remembering her co-star Sushant Singh Rajput. Sushant Singh Rajput, who came into the limelight after the success of MS Dhoni The Untold Story, died on June 12, 2020. The reason for his death is suicide, although his fans are still not ready to accept this. In memory of Sushant, his co-star, and friend, Sara Ali Khan made a post for him on his Instagram in his memory. You too get emotional after reading this post.
Let us tell you that Sara Ali Khan has worked with Sushant Singh Rajput in the film Kedarnath and has also been his friend. Both have been seen with each other quite a few times. If you also want to see that Instagram post of Sara, then read this article till the end.
Sara Ali Khan's Relation With Sushant Singh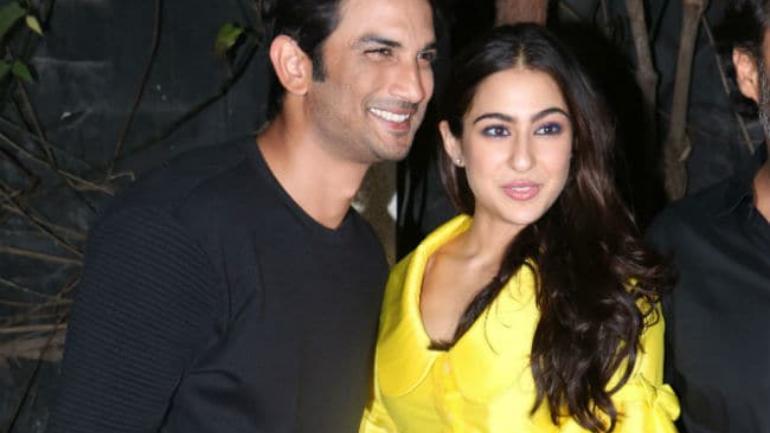 Sara Ali Khan and SSR have been seen together quite a many times. Talking about the relation of both, it is believed that both of them were very good friends. Sara Ali Khan's friendship with Sushant happened during the shooting of the film Kedarnath. After which the two became good friends.
Sara's Instagram Post For Sushant Singh Rajput
She wrote some very heartwarming lines remembering Sushant. Along with this, he also posted a photo of himself and Shushant, in which both are seen in a fun mood. On her Instagram account, she writes that "From facing the camera for the first time to seeing Jupiter and the Moon through your telescope- so many firsts have happened because of you. Thank you for giving me all those moments and memories."
"Today on Full Moon night when I look up at the sky I know you'll be up there amongst your favorite stars and constellations, shining bright. Now and forever." She Added!
Have a look at her Instagram post about SSR!
Sara's fans Become happy With This Post
After posting this post on her Instagram account, her fans have become very happy with Sara. People are praising Sara Ali Khan a lot.
You are on the Khabarxp.com news website. For getting the update on the latest news and Bollywood news, you can be with this website. If you have any complaints or suggestions regarding any news blog then feel free to tell us below the comment section. Thank You!