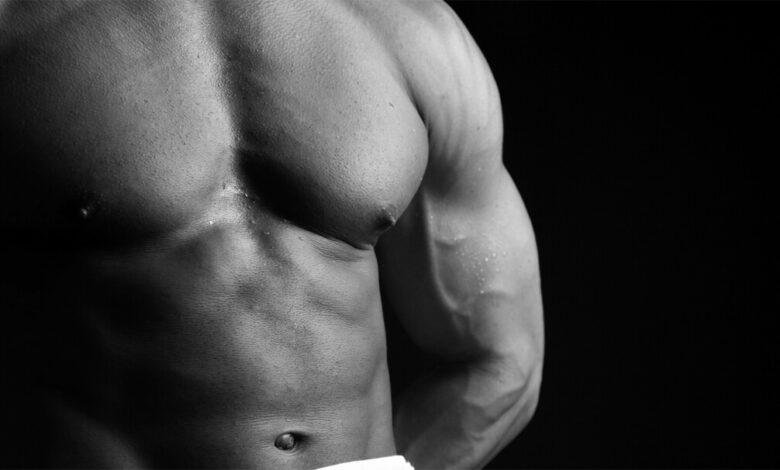 So Chest is one of the major muscles which all of us love to train. Everybody wants a bigger chest so that they can have that superman feeling. So today I am going to tell you about the 3 best and the 3 worst exercises for your chest.
So, first of all, let me explain to you about the Muscle anatomy of our chest. Our chest has a majorly 2 muscles Pectoral major ( which is the front part of the chest ) and Pectoral minor ( which is underneath the pectoral major and is not visible to us ). There are no such muscles like the inner or outer chest. So now let's jump on to the exercises.
3 best exercises to develop overall chest
Flat Bench press
 Flat bench press is one the best exercise all over the world for a reason, that it targets all the chest at the same time, also increases your strength and gives you a bigger chest. But every time you hit the flat bench press you should focus on the proper form. Back slightly arched, foot properly stable on the ground, tight grip, chest up and scapula activated. Just as shown in the picture.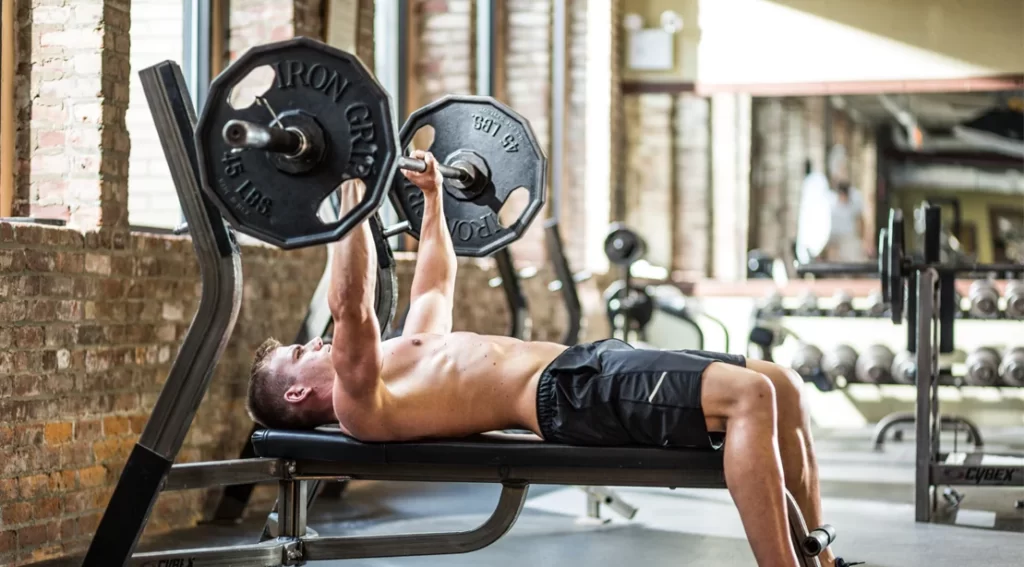 Inclined Dumbell press
It's the second most loved chest exercise for your chest development, but most of us don't know the right angle where to set the inclined bench. There is no rocket science let me explain to you…….
The best angle for the inclined press is between 30 to 45-degree cause if you go lower than 30 it will become like the normal flat bench or if you set your bench higher than 45 then your shoulder muscles get more involved.
Pec-dec machine or Cable crossover
So, last but not least your chest workout finisher must be one of those machines which squeeze your chest muscles, it can be pec-dec, it can be cable crossover or dumbbell flys. This exercise isolates all your chest and gives you an insane pump.
 Worst exercises for your chest
Parallel bar dips
You must be shocked!! But it's true, the problem is not in the parallel bar dips but it's in the proper form cause in the parallel bar you have to lean forward to target your chest else by doing dips you are training your triceps more than your chest. Also in most of the cases of the wrong form, you might injure your shoulder. So, remember dips are overrated if you can do it with proper form then go for it or else you try the upper 3 best exercises.
The one for the inner chest
As in the beginning, I have explained the muscle anatomy of the chest, there are no such muscles like an inner chest so there is no such stupid exercise for that. People in the gym try different fancy movements to get those inner lines in between the chest. But the truth is that if your pectoral muscles are underdeveloped then there is no way you are going to add those inner lines by doing these fancy exercises. So, build your overall chest by doing all the above best chest exercises and you will get your inner line automatically.
All you need to do for a great chest is to train harder pic 2 to 3 exercises of your choices including the top 3 pics of mine and just bang on. Always remember to go for a proper form.
That's it for today guys feel free to comment on your queries, do follow our page on all social media platforms, and if you want any personal assistance regarding health, and fitness follows me on my Instagram and youtube till then goodbye.