World
Great Khali Ka Baap| UP Wrestler beast Mode on WWE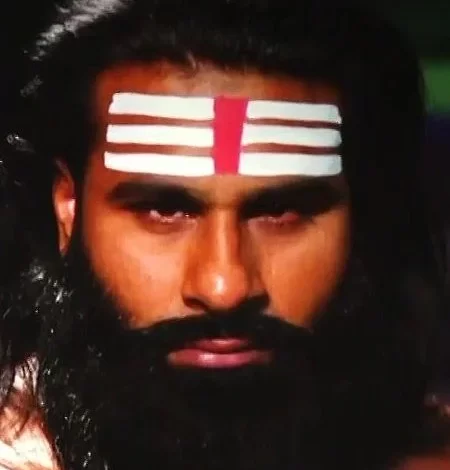 The popularity of WWE is very huge in India. The WWE craze has been found in people of all ages. But when ask about their favorite wrestler, people probably take the name of any Indian wrestler. After the Great Khali, no Indian wrestler can able to grab that fame that Khali's had. But now, there has been a wrestler in WWE who has left even Great Khali behind with his muscle power. These days a video of an Indian wrestler is going viral on the internet, in which he is seen tossing many wrestlers here and there. The wester is become popular in India because of the outfit he wore in WWE during his match. Guys, I am talking about Veer Mahaan, whose real name is Rinku Singh. Let's know all about these Indian wrestlers!
Who Is Veer Mahaan| WWE Popular Wrestler
Veer Mahaan whose real name is Rinku Singh is a resident of Holpur village of Gyanpur tehsil in Bhadohi, Uttar Pradesh. 33-year-old Rinku Singh comes from a poor family, his father is a truck driver. Rinku is the youngest among four brothers. Apart from Wrestling Veer Mahaan used to play other sports like Cricket and Javelin throw.
Veer Mahaan Urf Rinku Singh Indian Cultural Looks
Veer Mahan's look reflects Hinduism. He is illegitimate wearing saffron-colored clothes and a Tripunda on his forehead and a rosary of Rudraksha around his neck. Seeing him, it seems as if he is a great devotee of Lord Bholenath. Have a look at some pictures of Veer Mahaan's dashing look.
Veer Mahaan Viral Video of WWE
Recently, on the official account of WWE, a video of Veer Mahaan had been posted. In that video, Veer Mahaan is seen beating many wrestlers badly. You too enjoy the muscle power of the Veer in the form of a video! Have a look!
Guys, tell your review about Veer Mahaan urf Rinku Singh. If you are also a big fan of Veer Mahaan then please tell us below the comment section. You are on the NewZHeadlines page! THANK YOU!