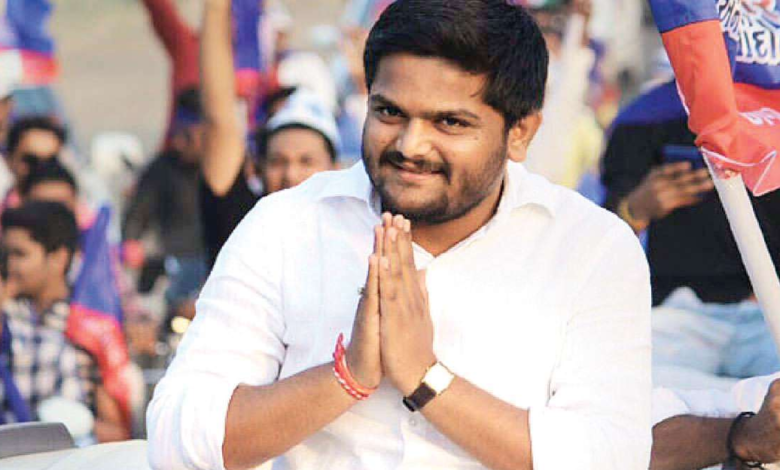 Former Congress leader Hardik Patel joined Bhartiya Janta Party(BJP) before Gujurat Elections. Hardik Patel joined Bhartiya Janta Party(BJP) on Thursday, June 2, 2022, in Gandhi Nagar, Gujarat. He officially announced this news on his Twitter handle. Back in 2019 in the Lok Sabha elections, Hardik Patel is in Congress Party in Support of Rahul Gandhi. But on May 18, while resigning from the congress party Hardik Patel imposed some allegations about the Congress party. He said that the Congress party is an anti-Gujarati party not only this he said the Congress party is only a caste-based party. After joining the Bhartiya Janta Party(BJP) Hardik said it will be a new beginning and a new chapter of his life in his political career. To know the whole story about Hardik Patel just read the whole article by scrolling down the page till the end and you will find all the important information related to that.
Hardik Patel joined BJP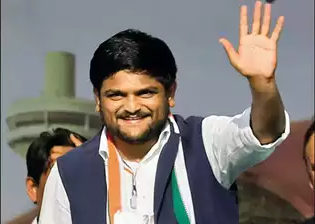 Congress leader Hardik Patel joined BJP in Gandhi Nagar and was welcomed by former deputy chief minister Nitin Patel and BJP Gujarat unit president C R Patil in the party. Hardik Patel is also known as Patidar Leader. He joined BJP just before the Gujarat elections. After joining the BJP Hardik Patel tweeted on his Twitter handle. In his tweet Hardik Patel Said "With the feelings of national interest, state interest, public interest, and social interest, I am going to start a new chapter from today. I will work as a small soldier in the noble work of service to the nation under the leadership of the successful Prime Minister of India, Shri Narendra Bhai Modi."
राष्ट्रहित, प्रदेशहित, जनहित एवं समाज हित की भावनाओं के साथ आज से नए अध्याय का प्रारंभ करने जा रहा हूँ। भारत के यशस्वी प्रधानमंत्री श्री नरेन्द्र भाई मोदी जी के नेतृत्व में चल रहे राष्ट्र सेवा के भगीरथ कार्य में छोटा सा सिपाही बनकर काम करूँगा।

— Hardik Patel (@HardikPatel_) June 2, 2022
After leaving congress and joining BJP. A senior BJP leader is involved in that but the name cannot be disclosed due to some major issue. But Hardik Joining in BJP is the BJP senior leader's decision. According to the sources it is also said no one has heartily welcomed Hardik Patel to the party because of his old works against the party people did not forget all the activities he has done in the past.
आज भारतीय जनता पार्टी के प्रदेश मुख्यालय "श्री कमलम" में परिश्रमी प्रदेश अध्यक्ष श्री सी.आर पाटिल जी, पूर्व उप मुख्यमंत्री नितिन भाई पटेल और हज़ारों लोगों की उपस्थिति में संतो के आशीर्वाद के साथ भारतीय जनता पार्टी में शामिल हुआ। pic.twitter.com/jE5PE0hoVi

— Hardik Patel (@HardikPatel_) June 2, 2022
But after leaving the Congress party on May 18, 2022, there is a rumor going on that the Congress leader Going to join the BJP but when he resigned from the Congress party immediately he confirmed that he is going to join the Bhartiya Janta Party in the presence of Party president C R Patil.
About The Hardik Patel
Hardik Patel is a famous Indian Politician. Hardik Patel was born on 20 July 1993. Hardik was born in the Gujarati Patidari family. Hardik joined the Indian National Congress in 2020. He is also known as Patidar Leader. He passed 8th standard from Divya Jyot School in Viramgam and he passed 12th standard from K B Shah Vinay Mandir. His spouse's name is Kinjal Patel. He has done graduation with a Bachelor of Commerce (B.Com.) degree in 2013. He started his political career at the college level.
We hope all of you find this article helpful and interesting. If you have any suggestions please comment in the comment section. For more updates and the latest information read articles on Khabarxp.com. THANK YOU!!