Breaking News
Aurangzeb Is Responsible For Rising Price of Petrol & Diesel- Owaisi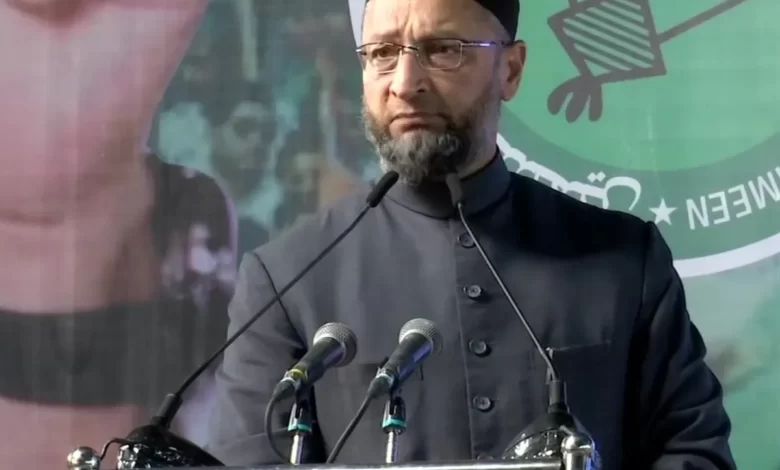 A very big statement from Owaisi, who is considered to be a popular figure in Muslim society, has come out today. Asaduddin Owaisi is the President of the All India Majlis-e-Ittehadul Muslimeen[AIMIM]. Today, during an interview, he made a big statement in which he passed a comment taunting the government. In an interview, he was asked who do you hold responsible for the rising prices of petrol and diesel. In such a situation, everyone was shocked to hear Owaisi's answer. He replied that the Mughals is responsible for the increase in the prices of petrol and diesel. I know you must also be curious why Owaisi must have said this. To know the full interview of Asaduddin Owaisi and the reason for his statement, watch this news article completely.
Mughals Are Responsible For Petrol, Diesel Price Said Owisi
A. Owaisi is the big face of Muslim society. Owaisi's image is like a fanatic Muslim. Owaisi is known for his many controversial statements. Recently, even in the case of Gyanvapi Masjid, the rhetoric on behalf of Mr. Owaisi continued. In such a situation, one cannot even imagine that Owaisi himself will hold the Mughals responsible for the rising price of petrol and diesel. If you think that Owaisi has really said so, then let me tell you that he has said so but by saying this he has taunted the government. That is to say that this statement has been said only as sarcasm. He believes that the government holds the Mughals responsible for everything, after which he took a jibe at the government by giving this statement.
Asaduddin Owaisi Complete Statement
Asasuddin Owaisi Said 'I can say that Aurangzeb is responsible for the rising price of petrol and diesel, Badshah Akbar is responsible for the inflation, and Shah Jahan is responsible for unemployment.' He gave this answer in a live interview, after which everyone was shocked. However, it was clear from the way of speaking that this statement has been said only in the form of sarcasm.
Mr. Owaisi Statement Video
Published this video on a news channel in which Owaisi is assuming Mughals responsible for inflation. Have a look
'औरंगजेब की वजह से पेट्रेल महंगा', महंगाई के लिए मुगल जिम्मेदार'- असदुद्दीन ओवैसी #AIMIM #PriceHike @asadowaisi @Payodhi_Shashi

अन्य खबरों के लिए क्लिक करें – https://t.co/asaJAvmeIt pic.twitter.com/IH6EwREkPX

— Zee News (@ZeeNews) May 24, 2022
Hope you have understood the statement the Mr. Owaisi in the medium of this news article. If you have any suggestions or complaints related to our articles, then do not forget to tell us. I hope you liked this article. See you with a new news article. You are reading Khabarxp.com news! THANK YOU!