Breaking News
[Update] Illegal Mundka Structure in Delhi Takes 27 Lifes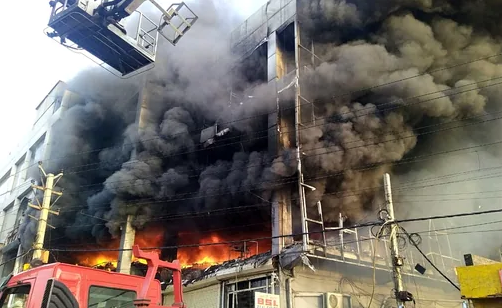 On Friday, May 13, 2022, a massive tragedy happen in Delhi. This fire incident stunned everyone's hearts. 27 innocent people which are working in that building may not even think that it can be their last working day. Who is responsible for their deaths? After all, Because of the mistake of the owner of Mundka 27 innocent people died in that fire. These 27 innocent people worked so that they could live their life. This Mundka building did not have any no-objection certificate from the Fire Department. Because this building has a single entry and exit points can also be the reason for more number of deaths. Fire Department official said this on Saturday after this incident happen. Scroll down below to read the whole article and check all the news related to this incident.
Facts About Mundka Case
According to the sources and information given by the Delhi police, this Mundka building is used for commercial purposes. This building is provided to the companies to open their offices in that building. However, news agency ANI has reported and Hindustan Times quoting a Delhi Police official said that currently, Mundka Building has served that space for a company that is manufacturing CCTV cameras and routers.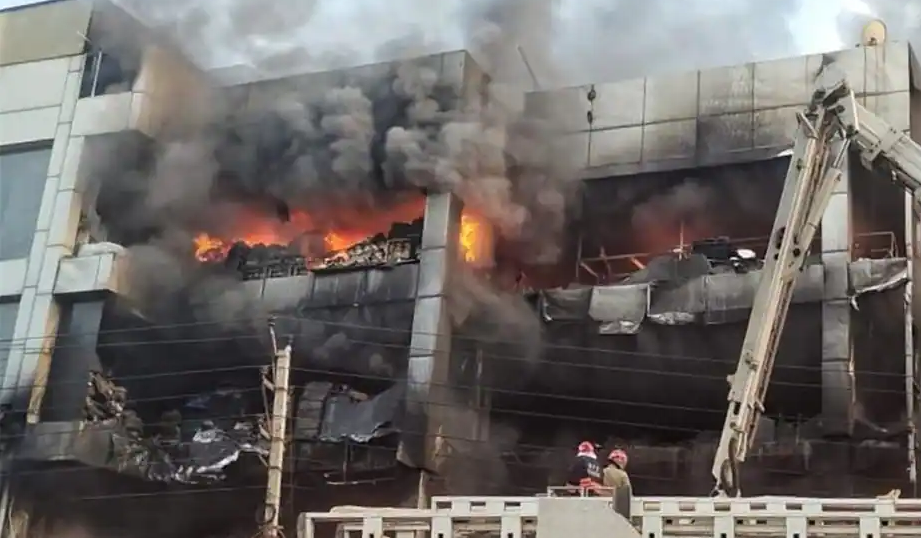 Highlights of the Story
27 Innocent People died in the Mundka Building Fire on May 13, 2022.
Delhi CM Arvind Kejriwal visited the Building site and said that the guilty person will not be spared and he also declared that it is a magisterial injury. CM Arvind Kejriwal declare that 10 lakh rupees will be given to each family as compensation who died in this massive fire and he also added that 50,000 rupees will give to those who were injured.
No Firefighting system is installed in the building and highly inflammable materials are the cause of higher casualties.
All the dead bodies were burned very badly so it is impossible to identify the dead person and the government looking for a DNA test.
Single Entry and Exit point in the building is given no emergency gate is provided in the Building
National Disaster Response Force (NDRF) has been applied for the service.
Prime Minister Narendra Modi declares in his tweet on Friday night that 2 Lakh rupees will be given to each person's kinsmen who died in this massive fire and 50,000 rupees given to each who was injured. All the money will be given from the Prime Minister's National Relief Fund.
Delhi Police registered a First Information Report (FIR) under Indian Penal Court (IPC) sections against the Mundka building owner.
मुंडका स्थित इमारत में लगी आग का हादसा बेहद दर्दनाक और झकझोर देने वाला है। माननीय मुख्यमंत्री जी ने खुद मौक़े पर पहुँचकर अधिकारियों से रिपोर्ट ली।

हादसे की मजिस्ट्रेट जाँच के आदेश दे दिए गए हैं। मृतकों के परिवार को 10 लाख रुपए एवं घायलों को 50 हज़ार का मुआवज़ा दिया जाएगा। pic.twitter.com/tYIMas91sJ

— CMO Delhi (@CMODelhi) May 14, 2022
Rs. 2 lakh each from PMNRF would be given to the next of kin of those who lost their lives in the fire in Delhi. The injured would be given Rs. 50,000 : PM @narendramodi

— PMO India (@PMOIndia) May 13, 2022
I hope you find this article helpful to get all the news related to Mundka Fire. My deep condolence to those who died in the Mundka fire. For more updates and the latest news read articles on Khabarxp.com. THANK YOU!!