Sports
Ravindra Jadeja Leaving CSK? Why?
For CSK, the bad time is not going to stop. Since yesterday, this rumor is spreading on the internet that Ravindra Jadeja who is the star player of CSK is going to leave his team? In the past few days, three such incidents which make this news more solid. Is Jadeja really going to leave his IPL team CSK? If yes then what is the big reason behind that. Jaddu was given the command of the captaincy of the CSK team as soon as IPL 2022 started. But the team could not perform well under his captaincy. This is the reason in the middle of the season of IPL 2022, the captaincy of CSK is handed over to MS Dhoni. After this Channi's condition improved a bit. But, yesterday this news started getting passed in a section of internet media about whether Jadeja is going to leave his team. In this blog news, I tell you all about this news. To know the real truth behind this story, you need to read this blog completely.
About Ravindra Jadeja Performance
The last few years have been very good for Raj, his performance has improved a lot. But IPL 2022 is like a nightmare for them. Ravindra Jadeja has not been able to do anything special with the bat and at the same time, he has conceded a lot of runs with his bowling. And then CSK's bad performance has added to the pressure on him. But we all know that Sir Ravindra Jadeja is the current number one all-rounder and has the ability to get back their form.
Ravindra Jadeja's Controversy with CSK
In the last few days, such decisions have been taken by CSK, which has put Fans in thought. What are those controversial decisions, have a look at the.
CSK Handed Over Captaincy to MS Dhoni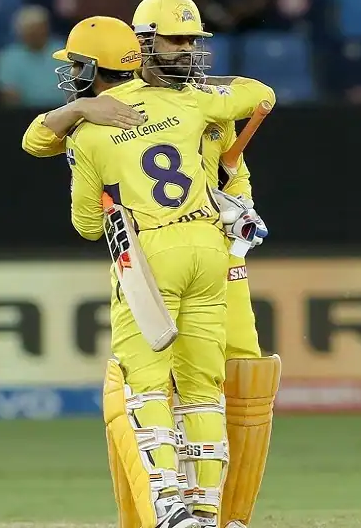 After one defeat after another, CSK took the captaincy from Jadeja and handed it over to MS Dhoni. After this CSK won 3 out of 5 matches. The pressure of captaincy is affecting Ravindra's individual performance, considering this reason, the captaincy was given to Dhoni. However, even after this, there was no improvement in his performance. Removing Jadeja from the captaincy may be considered a big reason to leave the CSK team?
Jaddu Dropped From The Rest of The IPL 2022
Last night it was reported that Jaddu has been out for the IPL rest of the matches. CSK shared this information by posting a Tweet on his Twitter handle. Ravindra's injury is being told as the reason for being out from the IPL 2022. However, how much truth is there in this matter, only CSK and Ravindra Jadeja can know. Have a look at Tweet that CSK posts on their Twitter account!
📢 Official Announcement:

Jadeja will be missing the rest of the IPL due to injury. Wishing our Jaadugar a speedy recovery! @imjadeja

— Chennai Super Kings (@ChennaiIPL) May 11, 2022
CSK Unfollowed Ravindra Jadeja on Instagram
Again last night a piece of news passed on the social media that CSK has unfollowed Jadeja from his official Instagram account. And as soon as this news was released, the news of Ravindra Jadeja's leaving Chennai Super Kings became intensified among the people. But this news has not been officially confirmed.
These are the three incidents that make this rumor strong regarding the Star player of CSK. But, CSK Fans would like this news to be false. Until there is an official announcement, we will treat this news as a rumor. Guys what's your point of view regarding this story, please tell us in the comment section. THANK YOU