Entertainment
KGF Chapter 3 Coming Soon Says Producer Vijay Kiragandur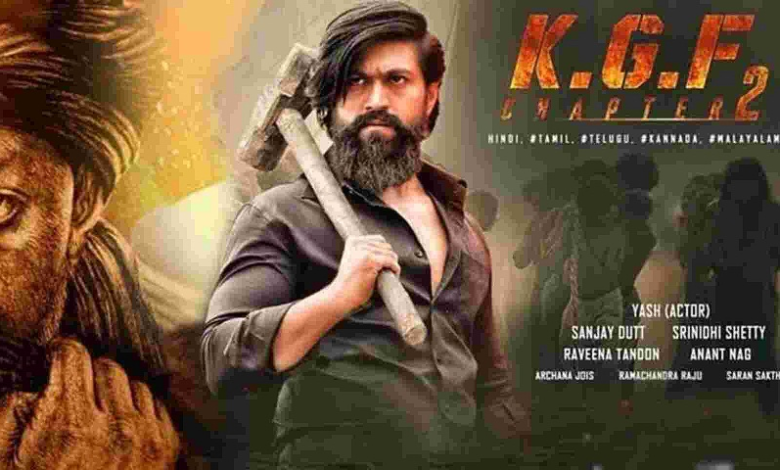 After a huge success of KGF Chapter 1 and Chapter 2. All the fans of KGF and Yash (Rocky bhai) there is a good news that KGF Chapter 3 is Coming soon says producer Vijay Kiragandur. Producer of KGF Vijay Kiragandur says in the month of October He is going to start the shooting for KGF Chapter 3 and he is planning to release the KGF Chapter 3 in the year 2024. But later that there is no official confirmation given. It can be a rumor also but according to sources it is said by the producer Itself. Till now no confirmation is given about the KGF chapter 3 is given nor the shooting is began. What exactly Producer says read the whole article and you will get to know why this delay is going on. Just scroll down the page till the end.
Success of KGF Chapter 2
After the huge success of KGF Chapter 1. Fans are getting mad about chapter 2. KGF Chapter 1 is released in 2018. Chapter 1 hit the records and made me a fan of Rocky Bhai. People getting a fan of Rocky bhai's character in the movie. Everybody demands the Chapter 2 but due to covid 19 pandemic chapter 2 took some time to release in cinemas. Finally, after the huge interval KGF chapter 2 released in theaters and PVR. Chapter 2 made so many records in India. KGF chapter 2 is released in four languages (Hindi, English, Tamil, Telegu). In Chapter 2 two more character are so much loved Ramika Sen and Adhira. Main lead character Rocky Bhai is the soul of KGF Chapters for which south superstar Yash is selected and he is playing a character of Rocky Bhai. For Adhira character Sanjay Dutt is selected and for Ramika Sen character Raveena Tandon is selected.
Earnings Done by KGF Chapter 1 and KGF Chapter 2
KGF hits the huge success on the box office collections. KGF Chapter 1 earned 250 crores at the box office collection in India. In which more than 40 crores is earned from the Hindi version only. KGF chapter one become the fourth highest-grossing Hindi dubbed film at that time in India. So after chapter 1, one huge success chapter 2 is also going to break down so many records. KGF Chapter 2 earned more than 1180 crore at box office collection to date. But this collection is a worldwide collection of KGF Chapter 2. In the first week, he earned more than 720 crores, and in the second week more than 223 crores. To date, the collection is 1180.83 crore and still going on.
Rumors about The KGF Chapter 3
According to the sources KGF Chapter producer Vijay Kiragandur said he will make a sequel to KGF Chapter but in that sequel, there is no Rocky Bhai. Producer Vijay Kiragandur said in chapter 3 "We are going to create a marvel kind of universe. We want to bring different characters from different movies and create something like doctor strange. So that we can reach a wider audience easily".
I hope you find this article interesting and helpful. Thank you for reading this article and giving your valuable time. For more updates and the latest news read articles on Khabarxp.com. THANK YOU!!