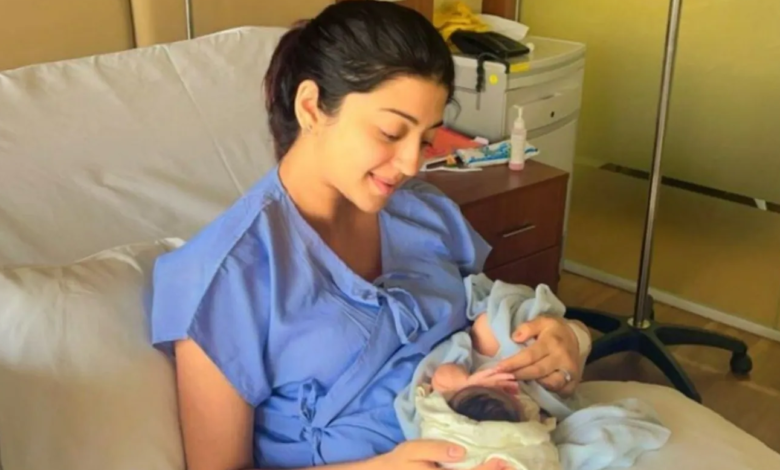 Actress Pranitha Subhash was blessed with a cute baby girl. On June 9th Actress Pranitha Subhash posted a picture on her official Instagram account of her newborn baby girl and welcomed her angel. Pranitha Subhash was holding her baby in her arms and lying on the bed in the hospital in that picture. Pranitha did not disclose the face of her newborn baby girl. Pranitha Got married in Bangalore in 2021 to a Businessman Nitin Raju. Now they became a mother and father in the year 2022. Actress Pranitha was last seen in the movie Hungama 2. She worked in many Kannada, Telugu, and Hindi Movies. If you want to know the whole information about this news article just scroll down the page till the end and you will find all the important details related to that.
Actress Pranitha Welcomes Her First Child(Baby Girl)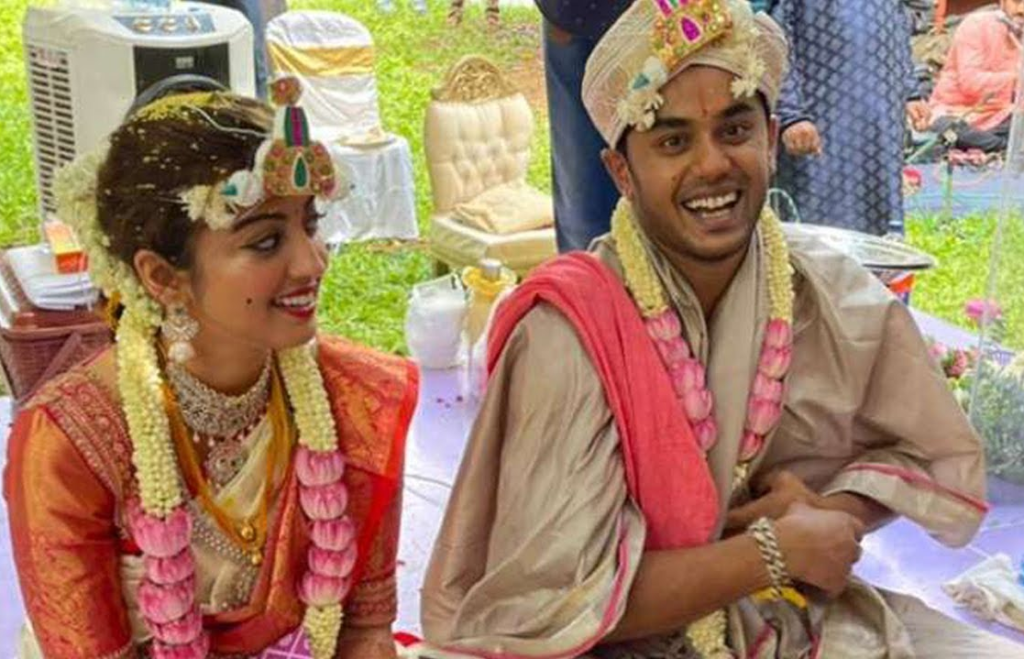 Actress Pranitha Subhash and Her Businessman husband Nitin Raju were blessed with a cute baby girl and now they became parents. This news is confirmed by the newborn baby girl's mother's official Instagram handle. Actress Pranitha Subhash posted a picture of her baby girl on her official Insta account with the caption "The last few days have been surreal … ever since our baby girl was born.. ❤️🧿I was really lucky to have a gynecologist's mom, (Dr. Jayashri) but for her, this was the hardest time emotionally. Thankfully we had Dr. Sunil Ishwar and his team at Aster Rv that made sure my delivery was smooth. Also wanted to thank Dr. Subbu, our anesthetist, and his team who made sure the process was as less painful as possible. Can't wait to share my birth story with you all ❤️".
In April Actress Pranitha confirmed her pregnancy. After that Pranitha posted a picture on her official Instagram account and shared this wonderful news with her fans also. Pranitha Subhash did her maternity photo shoot in which she looks adorable. She was wearing a light blue color dress in which she looks gorgeous.
About Actress Pranitha Subhash
Pranitha Subhash is an Indian actress. She worked in many Telugu, Kannada, and Hindi movies. Last she was seen in the Hungama2 movie. She was born on 17 October 1992 in Bangalore, Karnataka. She debuted in Kannada Movie in the year 2010. Pranitha Subhash tie the knot with Nitin Raju in an intimate ceremony on 30 May 2021.
We hope all of you find this article helpful and interesting and get all the important information related to this news article. If you have any suggestions please comment in the comment section. For more updates and the latest information read articles on Khabarxp.com.
!!THANK YOU!!