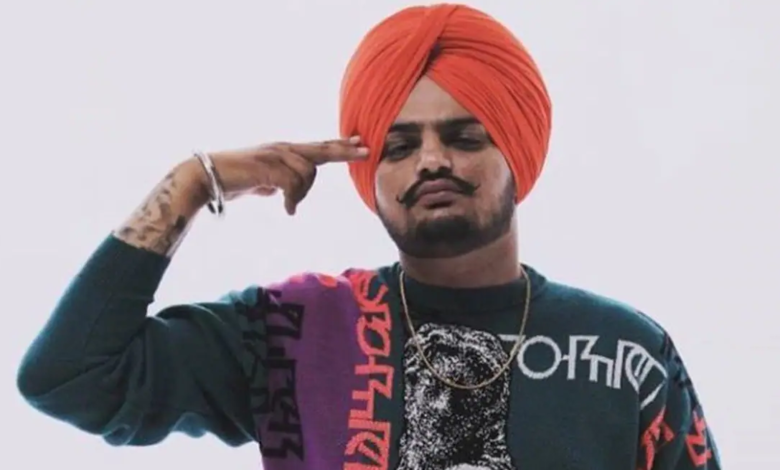 Punjabi Singer Sidhu Moose Wala, the composer, and singer of 295 songs died on 29-5. Sidhu Moose Wala was dead in his village, Mansa on Sunday. Sidhu Moose Wala has an assembly ticket from Mansa in the congress party. Punjabi Singer and Rapper Sidhu Moose Wala just joined the Congress party before the Punjab election. On Sunday, Sidhu Moose Wala was Shot dead by unidentified faces at Jawaharke village in Mansa district not only was Moose Wala dead but two others were found injured also. According to the sources because faces are not identified it is said that Lawrence Bishnoi Led Group was involved in the death of Punjabi Singer and Rapper Sidhu Moose Wala. Sidhu Moose Wala was shot dead the day after when his security was taken off with him by Punjab Government. To know the whole story and each and every fact about this news article just scroll down the page till the end and read the whole article in which you will find the important facts related to this news article.
Sidhu Moose Wala Death Mystery
Sidhu Moose Wala was shot dead on Sunday by some unidentified people who were seen in Jawaharke village in Mansa district Punjab. According to the sources and informers Sidhu Moose Wala, a famous singer and rapper in the Punjab industry, and a Congress leader were shot dead by AK-47. His death is a heart-shaking movement for all the fans of Sidhu Mose Wala and the Punjabi industry. In an interview, Punjab DGP VK Bhawra told that it seems like a rivalry gang movement so Special Investigation Team(SIT) will be taking care of this case, and After the order from CM to IG range to form an SIT. There are three kinds of weapons is used in Moose Wala's death. SSP Mansa and SSP Bathinda were engaged there to solve this case.
DGP VK Bhawra also said while talking to the media that Sidhu Moose Wala was driving his car when he leave his home in the meantime two cars come from the front and started firing on him. Sidhu M Wala got injured and taken to the hospital but when he reached the hospital till that time he was dead. It is also said that he was having a Bulletproof car but at that time he was driving a normal jeep. Punjab DGP said we have some strong evidence about the culprits so the team is behind him. Very Soon he will be get arrested because the attackers left their cars on the spot.
Comments and Statements on Sidhu Moose Wala Death
Many famous politicians and celebs used social media platforms to show their feelings about Moose Wala's death a heartbroken tragedy. Charanjit S Channi, Delhi CM Arvind Kejriwal, Bhagwant Mann, and many more used Twitter to express their feelings of sadness about his death.
Deeply saddened over the tragic murder of Sidhu Moosewala. He enhanced the prestige of our mother language, Punjabi, across the globe. To me he was not a singer or a politician, but a dear friend. This is not the BADLAV people of Punjab wanted. pic.twitter.com/NamP3t4Py3

— Charanjit S Channi (@CHARANJITCHANNI) May 29, 2022
सिद्धू मूसेवाला का क़त्ल बेहद दुःखद और स्तब्ध करने वाला है। मैंने अभी पंजाब के CM मान साहिब से बात की। दोषियों को सख़्त से सख़्त सजा दिलवायी जाएगी। मेरी सबसे बिनती है कि सब लोग हौसला रखें और शांति बनाए रखें। भगवान उनकी आत्मा को शांति दे। https://t.co/cYc2k7e30Y

— Arvind Kejriwal (@ArvindKejriwal) May 29, 2022
Our deep condolence to his friends and family. God gives him the strength to bear this pain. Rest In Peace Sidhu Moose Wala. I hope all of you get sufficient information related to this article if you have any comments please do comment in the comment section. For more updates read the article on Khabarxp.com. THANK YOU!!